College Timings
Monday - Friday:
9:00 am - 4:00 pm
Saturday:
1st, 3rd and 5th : 9:00 am - 4:00 pm
2nd and 4th : 9:00 am to 1:00 pm
Attendance
80% attendance is mandatory to be eligible for appearing for the university examination.
Sign in and sign out.
Leave Note.
NO half days will be granted.
Each theory and practical attendance will be maintained.
Dress Code
A Physiotherapist with Appropriate dress , Grooming and conduct enhances the Patient's confidence in the quality of their care.
Haircut , Hairy Style and Personal grooming need to be neat , Conservative and Inconspicuous. Grooming and style should be practical and allow once's duties to be performed without Embarrassment or Inconvenience.
Modest wear is appropriate on campus and in class.
Aprons are essential for all clinical assignments , any class that is held in clinical facility and in any class where patients are present . It is necessary that discipline is maintained in practical class, clinical facility as well as classrooms and corridors . Punctuality and regularity are encouraged.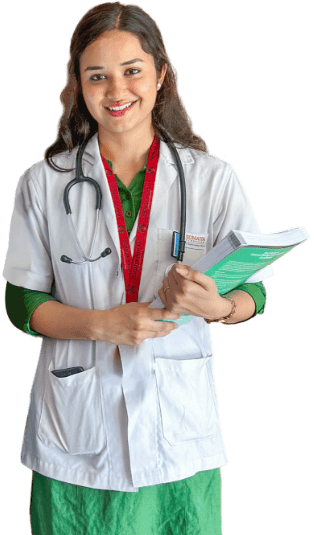 Dress code for girls
Modest dress like Salwar Kameez , Chudidar , Tigts and Teans.
Decent footwear
Hair (beyond shoulder length) should be neatly Tied up during Patient care so as to avoid Cross infection from the patients.
Cut fingernails
Clean white apron length below hip level
Not allowed for girls
Skirts
Shorts (allowed only for models during practical)
Revealing deep tops / Spaghetti straps.
Finger rings, heavy, expensive jewellery Stilettos, fancy footwear, Slippers
Dress code for boys
Plain T shirt with collar
Decent Footwear/Sports Shoes.
Fingernails cut
Clean White Apron , length below hip level
Not allowed for boys
Jeans
Chappals / Slippers
Shorts ( Allowed only for modal during practicals )
Ear Rings, Torn trousers touching the floor
Pony Tails