Chairperson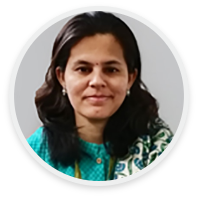 Dr. Shweta Manwadkar (PT)
Principal and Professor of K J Somaiya College of Physiotherapy.
Dr. Shweta Manwadkar (PT) is the Principal and Professor of K J Somaiya College of Physiotherapy. She graduated from LTM Medical College and achieved postgraduation in "PT in cardiovascular and respiratory diseases" from Seth G.S. Medical college and KEM Hospital . Her vast experience of treating patients in the ICU , wards and OPDs and her passion for teaching proves beneficial in imparting theory and practical knowledge to students. Dr. Shweta Manwadkar (PT) is grateful for the opportunity of this role and the trust and the cooperation of the teaching and non teaching staff, through which she can ensure developing each student into a highly skilled professional and a compassionate human being. With her constant efforts and with excellent management support, the college has expanded its reach. The undergraduate student strength is increased from 40 to 100, Post graduate from 15 to 24. PhD students too are admitted.
Her vision is aligned with the institute vision and mission of "Excellence in education and service" and she and her dedicated team keeps taking committed actions in that direction and keep achieving higher levels of success ongoingly.
Management Representative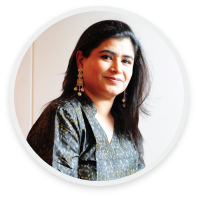 Ms. Babita Krishnan
Management Representative
More than two decades of experience as a journalist in both B2B and B2C verticals as an editor, Babita Krishnan wanted to explore a different field – that of academics. She has been a part of Somaiya Vidyavihar for the past 5 years and is in-charge of Student Welfare, Alumni Relations and Campus Administration. She also is a visiting faculty for the students of Mass Media in Somaiya Vidyavihar and has mentored more than 300 potential media professionals. Babita is an English Literature Graduate and an MBA in Market Research.
External Expert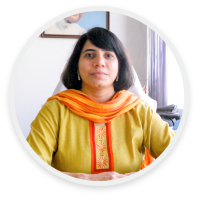 Dr. Avani Oke
External Expert
is the Principal of K.J, Somaiya School and College of Nursing since 2014. Dr Avani Oke has more than 20 years of teaching and about 3 years of clinical experience before climbing her ladder as a Principal.
Dr Avani Oke Joined the Somaiya group in November 2012 as a Vice Principal and was promoted as Principal in 2014. She started her career as a staff Nurse In Leelabai Thackersey College of Nursing, SNDT Women's University, Mumbai in 1993 and then worked in reputed hospitals like Cumballa and Hinduja Hospital to gain clinical expertise. She has worked in various capacities like Assistant lecturer, Lecturer and Associate Professor in Leelabai Thackersey College of Nursing. She has also worked as Course Coordinator of Critical Care in Lilavati Hospital. Dr Avani Oke has also worked as an Education Coordinator in Kinderd Hospital, New Jersey, USA.
Dr Avani Oke has completed her Masters in Nursing (Child Health Nursing) and PH.D from Leelabai Thackersey College of Nursing, SNDT Women's University with First class. She also did Post Graduate Diploma in Education Management from SNDT University, Mumbai with A Grade.
She has won Best Teacher Award in 2018 and was honored at the27th TNAI Biennial Conference held at Loni. She also won laurels for the institute and won the Best MQH practice award in February 2018 at the National conference organized by Ramkrishna Bajaj National Quality award trust. The institute was also featured in Top 20 Most promising nursing college in Silicon India magazine under her leadership.
Dr Avani Oke has presented papers at State, National and International Conferences. She has also published papers in various newsletters and journals. She is on the TNAI editorial board and is an editor for journal "International Journal of Nursing and Occupational Health". Dr Avani has been a coordinator, chairperson for organizing conferences, workshops and seminars.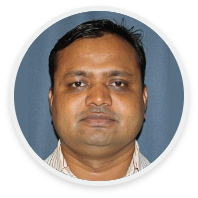 Dr. Satyawan Hanegave
External Expert
Vice Principal and Head, Department of English, K J Somaiya College of Arts and Commerce. Awarded Ph.D. from University of Mumbai in the year 2013. Completed LLB from University of Mumbai in the year 2007 with First Division. Qualified UGC-NET in year 2005, Completed MBA in HR from University of Mumbai in year 2003. MA in english.
Professional Experience: Teaching Graduate and Undergraduate Programs in English since 2003. Presented 42 Papers and Conferences and Seminars Attended.. Resource Person for 12 National and International seminars and conferences
Coordinator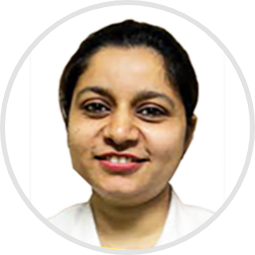 Dr. Khyati Kothary (PT)
Coordinator
She is the Professor and Head of the Department of Cardiovascular and Respiratory Physiotherapy. She has been working in this institute since 2005. She is a part of many committees in the Institute such as Examination Committee, Finance Committee, Administration committee, Undergraduate Research committee.
She is also the Interns Incharge and Coordinator for the Internal Quality Assurance Cell of the Institute. She is one of the members in leading the process for National Assessment and Accredition council for the Institute.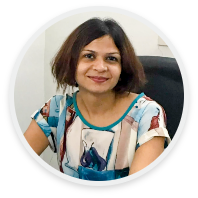 Dr. Priti Mehendale (PT)
Co-coordinator
Professor in Kinesiotherapy, has over 14 years of academic and clinical experience.A university recognised PG guide and examiner, she is in charge of the post graduate physical therapy program at KJ Somaiya College of Physiotherapy. She is also In- charge-Sports as well as the Niramay (super speciality) OPD at KJ Somaiya College of Physiotherapy. She is Co- Coordinator of NAAC & IQAC Committees.
She is also a part of the Academic Committee, UG and Allied Research Committee and Students' Council. She is currently pursuing PhD in Musculoskeletal Physiotherapy from Parul University, Vadodara, Gujarat.
Senior Administrative Officer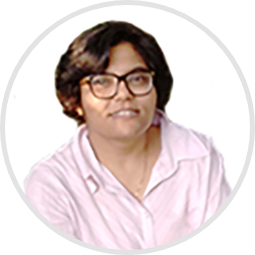 Dr. Geeta Bhatt (PT)
Senior Administrative Officer
Geeta Bhatt is the Professor and Head of Department, Neuro Physiotherapy. She has been associated with K.J. Somaiya College of Physiotherapy since its inception in 2002. She has specialized in Neuropediatric Physiotherapy management. She teaches the undergraduate as well as post graduate program at the Institute. She has won the Somaiya Award for Promising Faculty. She is also the PhD coordinator. She is a part of many committees like Administrative committee Grievance committee, Undergraduate Research Committee
Faculty Member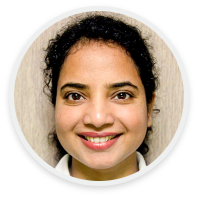 Dr. Rupali Shevalkar (PT)
Faculty Member
has been working with physiotherapy department since 2007 as a Musculoskeletal therapist. She has done her post graduation from Lokmanya Tilak Medical College and Sion Hospital. She is incharge of Musculoskeletal OPD-1. She prescribes personalised exercise program and manual therapy techniques for patients who have undergone arthroplasty surgeries, tendon repair, post traumatic, arthritic conditions, industrial injuries.
Dr. Priti Agni (PT)
Faculty Member
has completed her Bachelors in Physiotherapy in March 2006 & Masters in Physiotherapy with specialisation in Neurosciences in July 2009. She has been associated with K.J. Somaiya College of Physiotherapy since 2009. She specialises in Neurorehabiliation of patients with Hemiplegia, Paraplegia, Parkinsons and other neurological disorders, helping them get rehabilitated and lead a near normal and self dependent life. She also specialises in management of developmental delays in the pediatric age groups.
She treats all her patients with empathy & compassion and thus motivates them to get rehabilitated faster. She is always wanting to update herself by attending various courses & training and tries using her knowledge for the betterment of her patients.
She is also actively involved with research and has numerous publications to her credit. She has won prizes for paper presentations at National Level conferences. In addition to being a good clinician she is also an excellent teacher and a favourite amongst students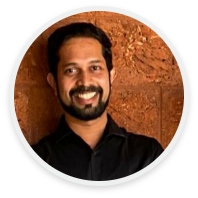 Dr. Mayur Revadkar (PT)
Faculty Member
He is working as Associate Professor in the department of community physiotherapy. He is specialised in Womens Health, Eldery care and Industrial rehabilitation.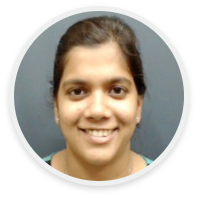 Dr. Prajakta Tilaye (PT)
Faculty Member
She graduated from T.N.M.C. and post graduated in Cardiopulmonary sciences from manipal University. She is currently working as assistant professor in the department of cardiovascular and respiratory Physiotherapy since 2018. She has 10 years of clinical experience in ICU, cardiac rehabilitation, pediatric as well as neonatal intensive care unit and fitness. She is core member of NAAC accreditation committee and many other committees
Administrative Officer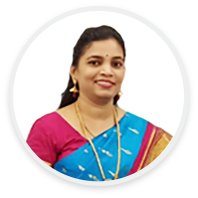 Ms. Lata Venkatesh
Administrative Officer
is working as an Administrative Officer at K J Somaiya College of Physiotherapy. She has diversified experience in the field of administration & HR. She looks after the administration department of the College.
Students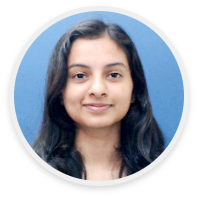 Ms Achala Parashar
PG Student
is currently pursuing MPTh in musculoskeletal Physiotherapy in K J Somaiya College of Physiotherapy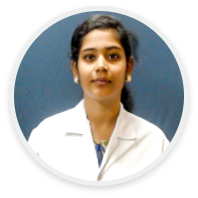 Ms. Arwa Pardawala
UG Student
is currently pursuing BPTh in K J Somaiya College of Physiotherapy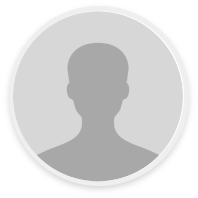 Ms. Ritika Saave
UG representative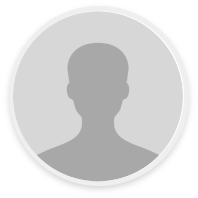 Dr. Hriday Shah (PT)
Alumnus
Dr. Hriday shah completed BPTh from K J Somaiya College of Physiotherapy and currently pursuing MPT in neurosciences from Manipal university
Stakeholder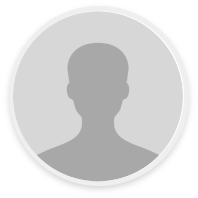 Ms. Phiroza Chimbaiwala
Stakeholder Parent
is parent representative of team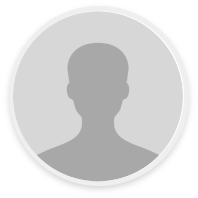 Mr. Sunderesan Gopal
Stakeholder Patient
Mr. Sunderesan Gopal, a Commerce Post-Graduate from Podar College of Commerce in Mumbai. I have worked for a Nationalized Bank, retiring as a top executive after 38 years of unblemished service. He has been inducted as a Patient Representative in the Committee. For the past 7 years he has been undergoing physiotherapy to manage and mitigate the symptoms of PD with the help of the KJSCOP staff, who have been immensely helpful and provided him with the necessary guidance and physiotherapy sessions.