Scholarships
K. J. Somaiya College of Physiotherapy comes under the Somaiya Group of institutions. These are spread out in Somaiya Ayurvihar, Vidyavihar and Nareshwadi to name a few.
Somaiya offers scholarships to help students who need financial aid to pursue their studies in these institutions.
The link to the website is www.scholarships.somaiya.edu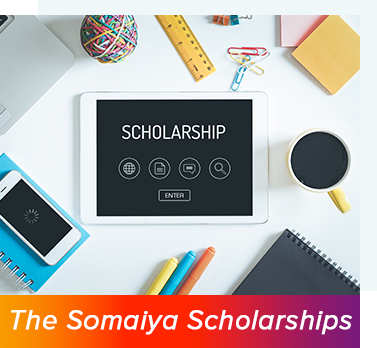 The following scholarships are offered :
Based on financial needs.

for students who have had good grades in all previous academics.

to aid students interested in research to enhance research opportunities.

based on subject of interest.

Somaiya scholarship complements the need and merit based scholarship programs with a variety of scholarship options suited to different students backgrounds and interest.
The other scholarships that students at Somaiya can apply for are :
Note:Student can apply any one Scholarship at a time.