At KJSCOP we believe that every student has multiple sparks hidden within.
We endeavour to influence and nurture each of them to achieve their potentials beyond conventional academic success for a highly sustainable future.It is a matter of pride and privilege for all of us that K J Somaiya College of Physiotherapy is constantly on the list of outstanding colleges in Maharashtra since last five years.
Outstanding Performance
Like every year, this year too started off very well with excellent performance of the students. On behalf of Somaiya Medical Trust and the College, I wish to express my appreciation and gratitude to the students, parents, teaching and non teaching staff of the college.
It is the policy of the College to ensure this and efforts are taken to include innovative educational techniques. Collaborations with the other institutes and other universities is in the offing. As always, extra curricular activities form an important part of College life and it is acknowledged that everyone in the college generously contributes to participate in such events.
I am proud of the teachers, who take the role of mentors and who have the best interest of students at heart. Likewise non teaching staff too is extremely co-operative. With a strong team of such able, like minded, kind hearted people , College life becomes a safe and happy learning environment for every student. No wonder they call it their "second home".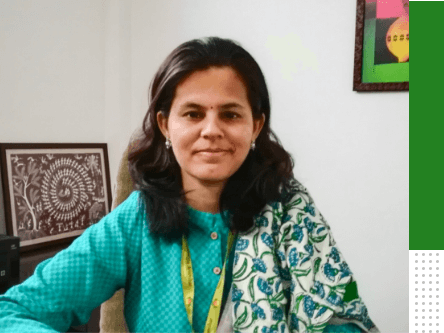 Shweta Mandar Manwadkar
Principal at K J Somaiya College of Physiotherapy